Google AdSense Auto Ads vs Manual Ads
Google AdSense Auto Ads vs Manual Ads Which is Best? If you have a Google AdSense account are you wondering whether to use auto ads or run manual ads? Which is better to use know what changes take place in website template design Let's find out what are the pros and cons of newly introduced Google Auto Ads and Manual Ads.
First, we need to talk about template design If you activate auto Ads on the website or on your blog It appears automatically under the post above the header and near the footer, Ads like this can have an effect on your template, For example, the header may contain your website name or logo It fits nicely in your template The template design changes as auto ads appear in the logo when refreshed In a way it is not so good.
It does not have a big impact on your template so you can place manual ads wherever you want Your template design also looks great Auto ads can confuse you a bit in this regard In manual ads you have to generate code and copy-paste it In the place you want This is not the case with auto ads Ai Ads will run automatically on your website.
If you use WordPress you can use the plugin to place your ads wherever you want Ads to look great on all pages in the same way Just turn on the auto ad button in blogger ads will run.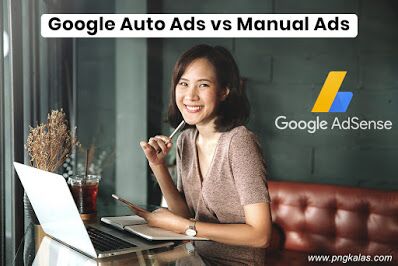 whether CPC is good in auto ads or good in manual ads Google Auto Ads is very clever and ads are displayed by looking at the design of your website template and article, If your article is 600 to 700 words, 2 or 3 ads will be displayed, If it is manual ads then we will put 5 or 6 ads Doing so will cause us some damage It is a good idea to place ads as top as possible on your blogger or on a normal website, For example, it is better to put it in the header or above the article start Putting ads in the sidebar does not have much value If you open your website from mobile The ads placed in the sidebar appear below when the mobile scrolls down.
But it is very useful in desktop and laptop CPC is also very good Even if someone does not read our entire article, our CPC value is good because our ads are visible on top Being on top of ads has more impressions and more chances to click That's why the CPC of ads in the footer is always low
Google Auto Ads algorithm
Who can not understand the Google Auto Ads algorithm Even if someone understands it will not be long days when Google updates the algorithm Google also wants nobody to understand their algorithm That's why if you want to place auto ads on your website you have to rely on Google If you place manual ads on your website, you will know where the ads come from impressions and clicks.
It's up to you whether to put auto ads or manual ads, I think it's better to put manual ads Google Auto Ads may be smarter in the coming days and give better results.